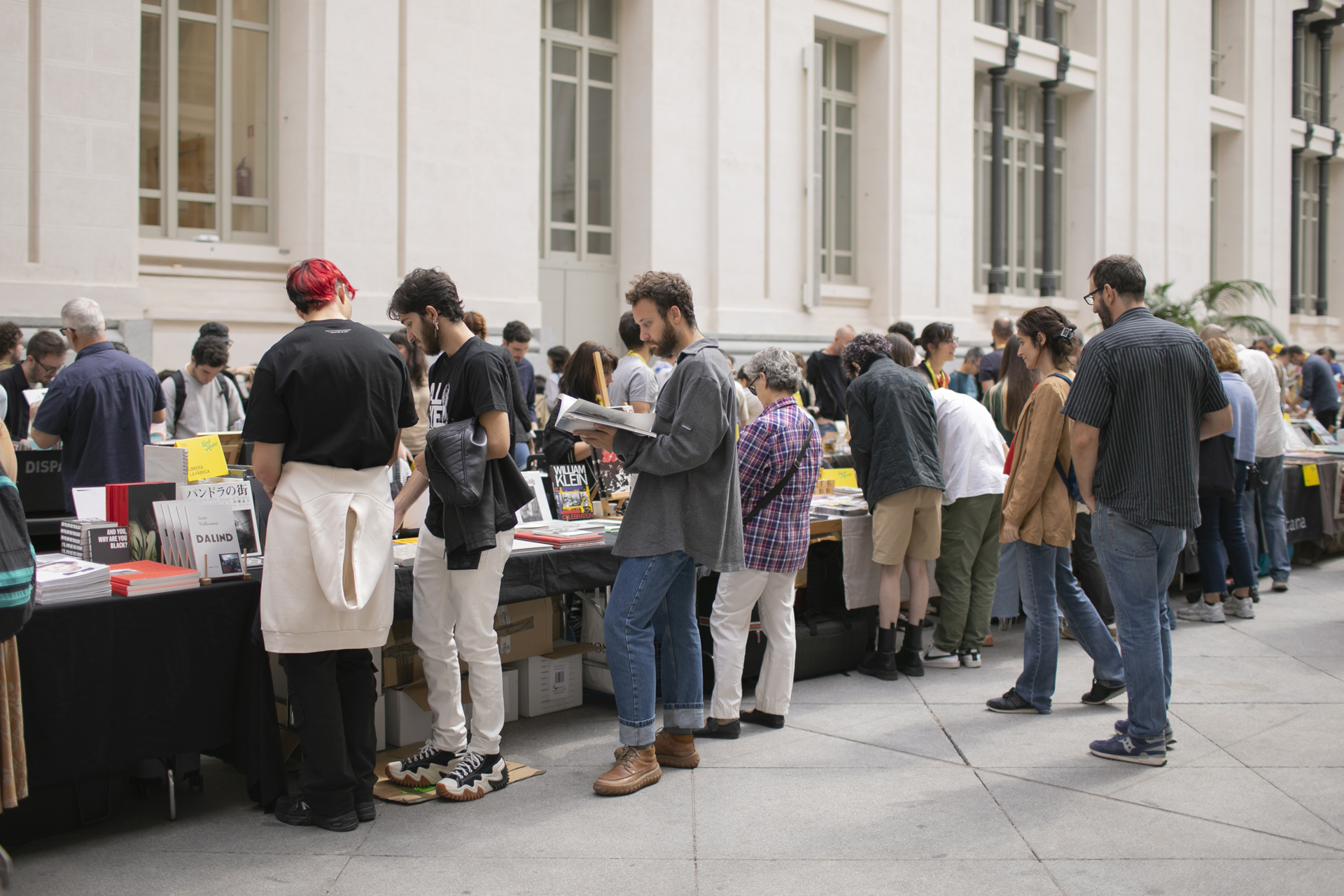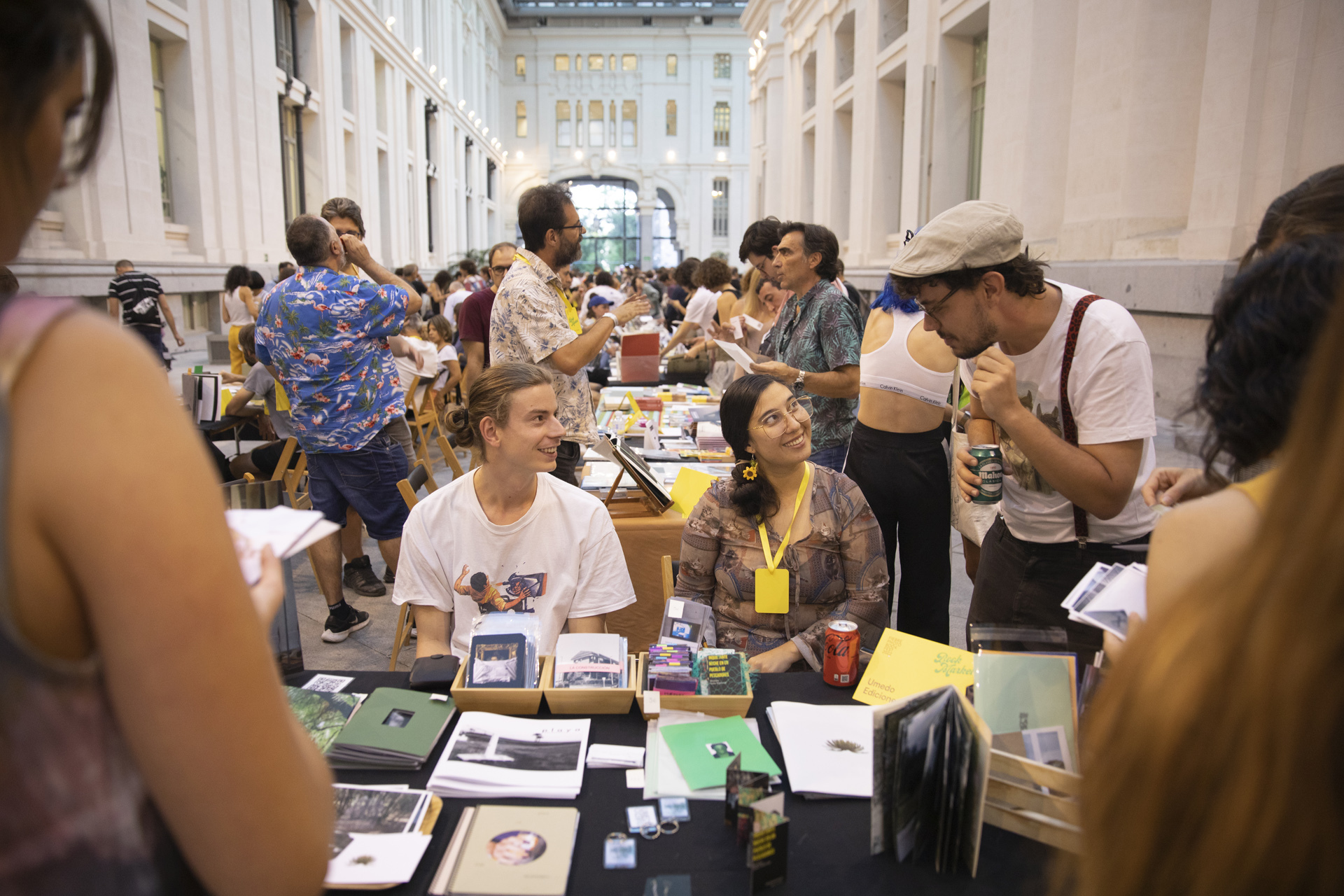 Thanks for joining us!
Fiebre Photobook Fest, the first and only festival in Spain specialising in photobooks, has celebrated its tenth edition, contributing to the dissemination and promotion of this phenomenon of great cultural value.
For the occasion, Fiebre inaugurated a venue with no more and no less than 2,800 m2 in the Galería de Cristal at CentroCentro, in the Palacio de Cibeles, where photobooks, their creators and readers will be the protagonists for three days.
An annual meeting point dedicated to creators, students, professionals and new audiences who share a great passion for discovering, creating, producing and collecting photobooks.
A unique opportunity to meet current creators in person, discover new titles at the fair and in the exhibitions and enjoy the activities related to this format.
The fair is the main focus of the festival, with a wide variety of photobooks from publishers and self-publishers, also in magazine and fanzine format.
In addition, a selection of virtual tables can be visited on the online platform in an extended manner until December 31, with publications highlighted by specialized curators.
Six exhibitions of different sizes and displays will reflect the international photobook production landscape.
Six very different visions of the possible ways in which photography can become a photobook.
One of the strong points of the festival's programme is the opportunity for readers to get closer to their favourite authors through different formats.
This year, Horacio Fernández has coordinated 3 round tables linked to his exhibition at CentroCentro, a meeting has been held around the National Center of Photography, the winners of the Fotocanal and Fiebre Dummy Award have presented their publications, and various authors such as Miguel Trillo, Estela de Castro, Ricardo Cases, Manuela Lorente, Daniel Mayrit or the platform How to be a Photographer have participated in the Talking Books sessions.
As a continuation of the consolidation of the network and the creation of new audiences, two new institutional collaborations have been established, one national, with the UCM, and the other international, with the European Cultural Centre.
Fiebre Photobook is supported by Acción Cultural Española (AC/E) through the Programme for the Internationalisation of Spanish Culture (PICE).